Beacon Hill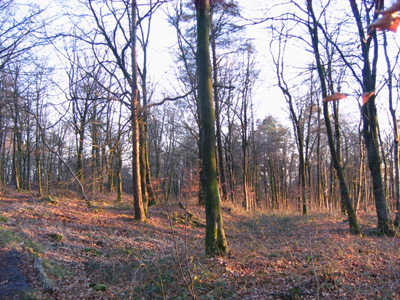 Part of the Beacon Hill woodland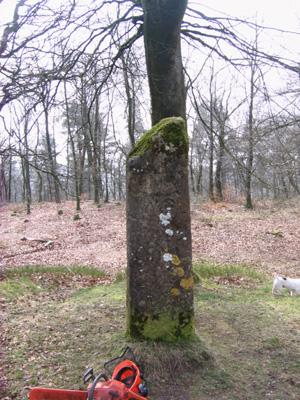 Archeologically sensitive site-ancient standing stone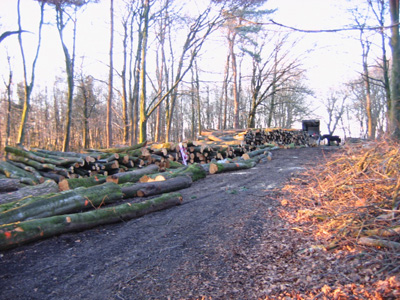 Stack site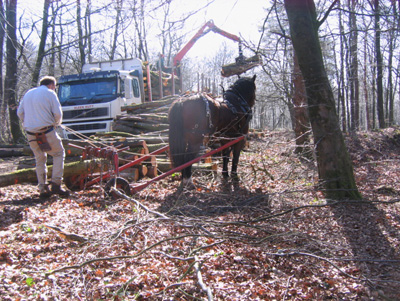 Timber lorry in clearing stack, William not worried by crane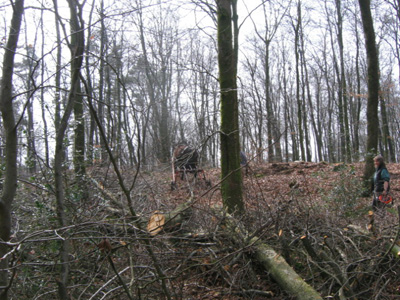 Incoming chainsaw operative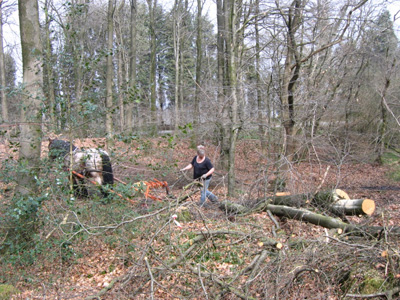 A heavy fiddly piece wedged on narrow bank on edge of very wet area....mmm.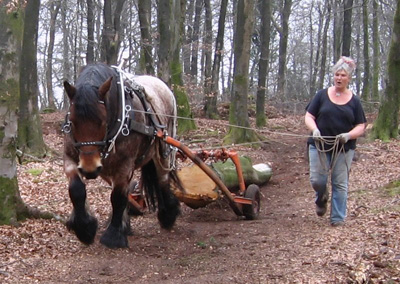 Success with fiddly bit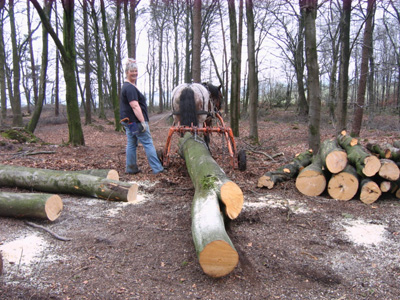 Back through brash for next piece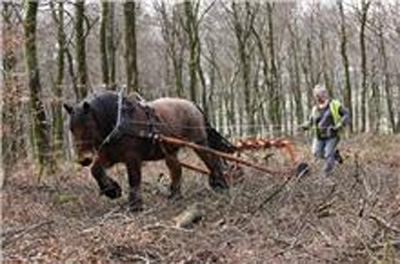 Back through brash for next piece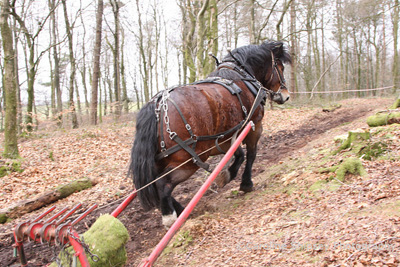 William pulling up steep bank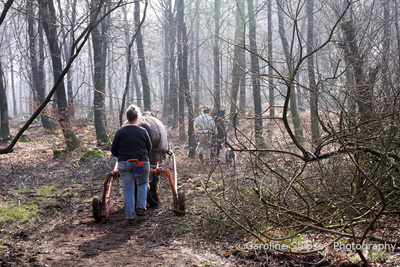 Heading back into the woodland for our next loads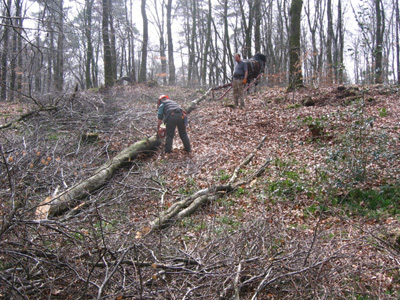 Someone forgot to crosscut this one-not Colette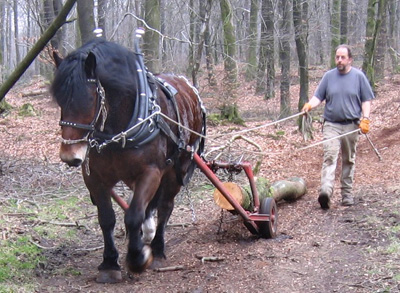 William and Richard heading towards stack

Last day, last lorry load... job done
This was a large contract taken on by Richard Branscombe which was to both fell and extract large quantities of Beech in this beautiful woodland. The wood was much in need of thinning and there was plenty for us to do. Richard employed 2 cutters to come in and do the felling work, Kipp and I worked alongside him with the extraction and Colette Kyle did all the cross-cutting and stacking. The half of the woodland we were working in had ancient banks of archaeological value and standing stones that needed to be carefully worked round. The other half of the woodland was worked by different contractors using a tractor and forwarder. The client made a careful record of the two work methods and there will be a report available comparing the two jobs and their pros and cons. The timber was extracted pole length where possible, all by arch to protect the ground and then cross cut at the stack site in lengths suitable for converting to firewood.