Woodfest Wales
We took Kipp up to Woodfest Wales to compete in the Logging competition that Maggie Braunton organises, for fun and a learning experience for us both. John Bunce also took his Clydesdales up and below is some rare footage of John working an Ardennes! As you will also see from the photos we were on a steep learning curve with all the flags and the giant slide beside our arena but Kipp coped admirably really and once we had spent some time settling down we managed to win the Novice prize....hurrah, well done that horse. As John had kindly acted as groom when we first went into the arena and Kipp got used to all the new things around him I loaned him Kipp to put with one of his Clydesdales to enter the pairs competition. Another first place achieved!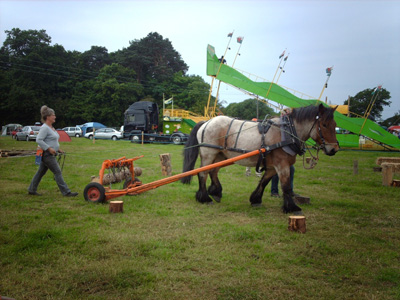 Check out that big green hazard!
It was a fantastic weekend, thoughtfully and well run by Maggie, in the company of good horsemen with plenty of sunshine to boot.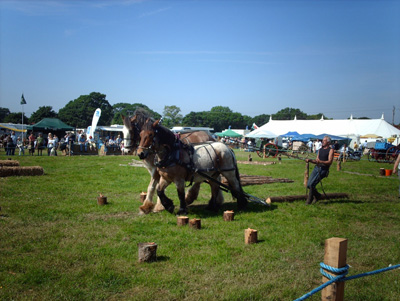 John scooping first prize with an Ardennes... oh and a Clydesdale!