Training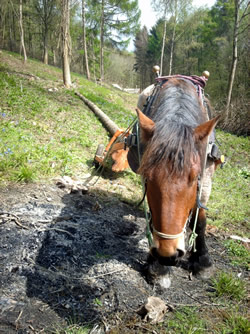 Training can be tailored entirely to suit your needs and interest. From a day purely spending time and experiencing a hands-on opportunity to work the horses through to a full 4 day course offering a taster to the art that is horse logging.

This would involve an introduction to the care of a working horse, the harness and equipment used and various extraction methods with plenty of time to begin to put it all into practise. It would also cover the risk assessments necessary and the hazards that must be identified as part of a working site.

These courses can either be based at Monmouth or within your own woodland, using the Rowan horses or perhaps using your own horse. Kate is happy to make the time to help you bring your own horse into work for either land-based or woodland skills.